SoftInvertory (Complete Inventory Solution)
| | |
| --- | --- |
| A Complete Inventory Solution | SoftInventory is a complete inventory management software; it optimizes all purchasing processes with the workflow driven processing functions, enables automated procurement and storing with accurate inventory management, and integrates purchase accounting as well as quality check of material at the time of receiving the same in the stores. SoftInventory identify and track all data processing assets in an Inventory System Repository and define the process by which assets are identified and maintained in the Inventory System. |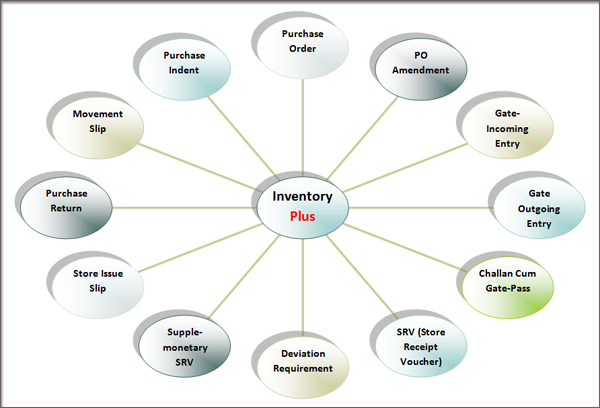 Highlights

Item Master Form
Login Form


Product Master Form
Product Master Form


Stock Transfer Form
Stock Transfer Form

User-definable Optional Fields in product Masters; user can define attributes of own items/products.
Form/GUIs are designed to be user-friendly and intuitive so users can add and update information quickly.
Flexible Item master form for creation of item based on client's requirement.
100% audit of all operations. Audit log helps in investigating operational issues including security lapse and helps you take necessary steps to prevent them in future.
Purchase Order (PO) generation.
Support for multi location stores (Godowns) with all different types of multi retail store formats know as supply chain management.
It is highly robust and secure to prevent pilferage and fraud.
Wide range of reports with more emphasis & filter options which helps management in keeping track of the whole business.
Robust and Low Maintenance
Keep track of daily, monthly and annual accounts.
Be organized and ready for easy auditing.
Keep track of performance data about the business.
Keeping track of all type of expenses and receipts.
Easy and flexible to operate.
Manage your own Access Security.
Backup & Restore facility of database.
Other Products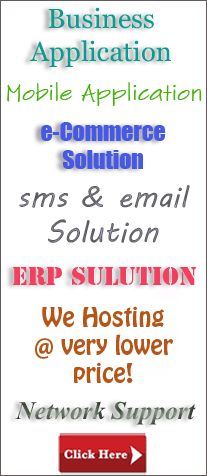 Our Technologies