Pathology+ (Complete Pathology Management System)
| | |
| --- | --- |
| Pathology+ (Complete Pathology Management System) | Pathology+ manages patient record in Pathology Laboratory and it is a complete pathology management system. This software allows user to enter patient test values and give test reports to the patients. Small-scale accounting could also be maintained in which the billing of patient and the commission of doctor is automatically calculated. This software fulfills nearly all needs and requirement of a small to big pathology. This software nicely manages inventory (Store) of pathology. |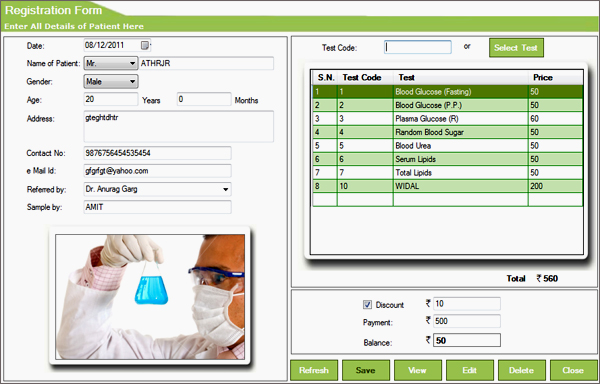 Highlights

Multiple Test Master
Multiple Test Master


Test Result Form
Test Result Form


Commission Calculation Form
Commission Calculation Form

User can create their own tests with units and reference range.
This software maintains patient record as well as their test records
GUIs are designed to be user-friendly and intuitive so users can add and update information quickly.
This software provides various types of Master List like Test Group Information, Reference Doctor List, Test rate list and many more.
This software provides various selection criteria for searching of patient record such as Patient name wise query, Test date wise query, and Reference doctor wise query.
The user itself could develop customized reports in the software.
Doctor's commission is automatically calculated on the patient bill.
Security in software is maintained at every required point.
Deletion of patient record could be done with date range or the patient code range.
Doctor wise commision calculation.
Administrator can create unlimited user and can assign access rights of multiple modules.
Maintain patient's history and it can regenerate Test Report any time.
Robust and Low Maintenance
Keep track of daily, monthly and annual accounts.
Keeping track of all type of expenses and receipts.
Easy and flexible to operate.
Manage your own Access Security.
Backup & Restore facility of database.

Other Products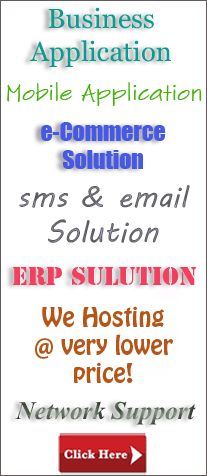 Our Technologies